Nokia has been a staple in the mobile phone industry for decades. With their latest Android smartphones, Nokia has managed to combine affordability with high-quality specifications. We've rounded up the best Nokia smartphones that run on Android Oreo (Go Edition), stock Android, and Lollipop. Keep reading to learn more about these phones and discover tips and ideas on how to get the most out of them.
Nokia 1 Android Oreo (Go Edition)
The Nokia 1 is a compact yet powerful smartphone. Running on Android Oreo (Go Edition), this phone is optimized for speed and efficiency. The user interface is smooth, and the phone is quick to respond to touch.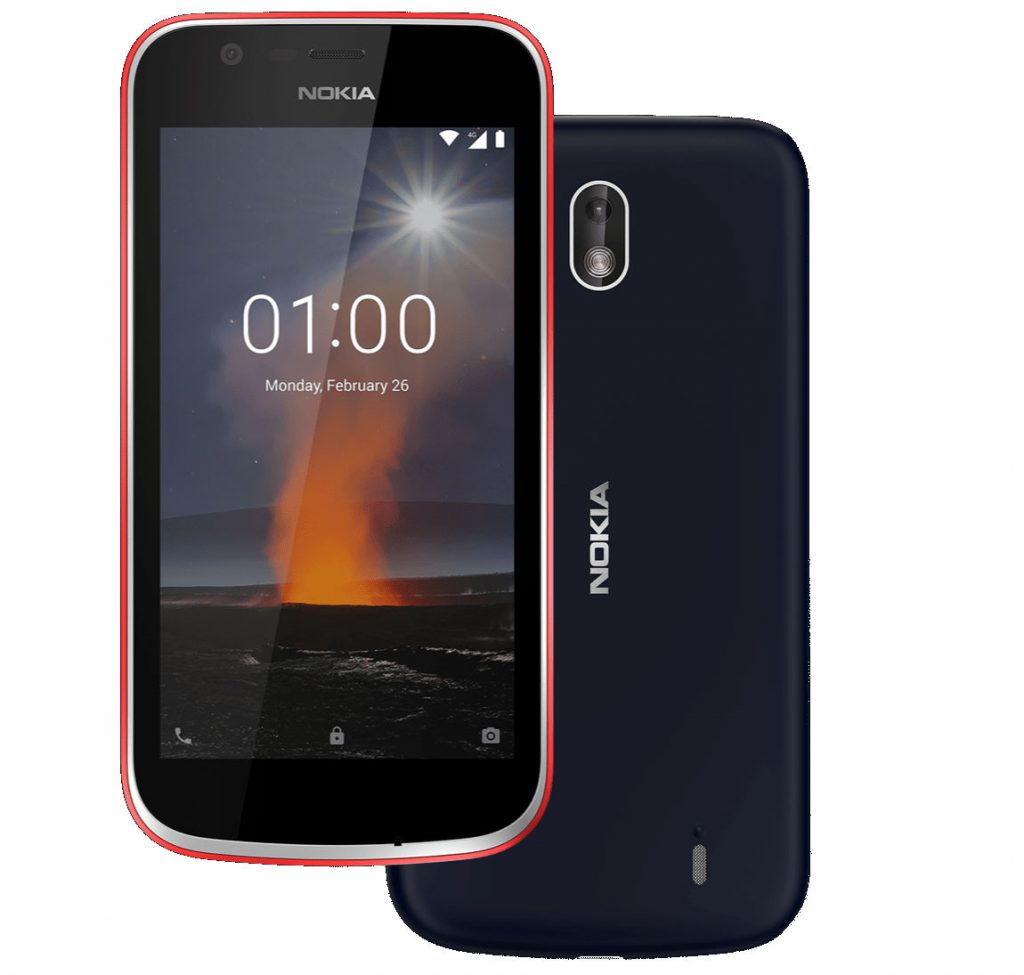 One of the standout features of the Nokia 1 is its 4.5-inch display. The colors are vibrant, and the resolution is sharp, making this phone perfect for streaming videos or playing games. Additionally, the Nokia 1 comes with 4G connectivity, enabling you to stay connected even in areas without Wi-Fi.
If you're looking for a budget smartphone that doesn't skimp on performance, the Nokia 1 is an excellent choice. Its small size makes it easy to use with one hand, and its affordability is perfect for those on a tight budget.
Nokia 2.3 Stock Android Phone
The Nokia 2.3 is another affordable smartphone that comes with a few upgrades compared to the Nokia 1. One of the most significant improvements is the stock Android operating system, which provides a more streamlined and secure user experience.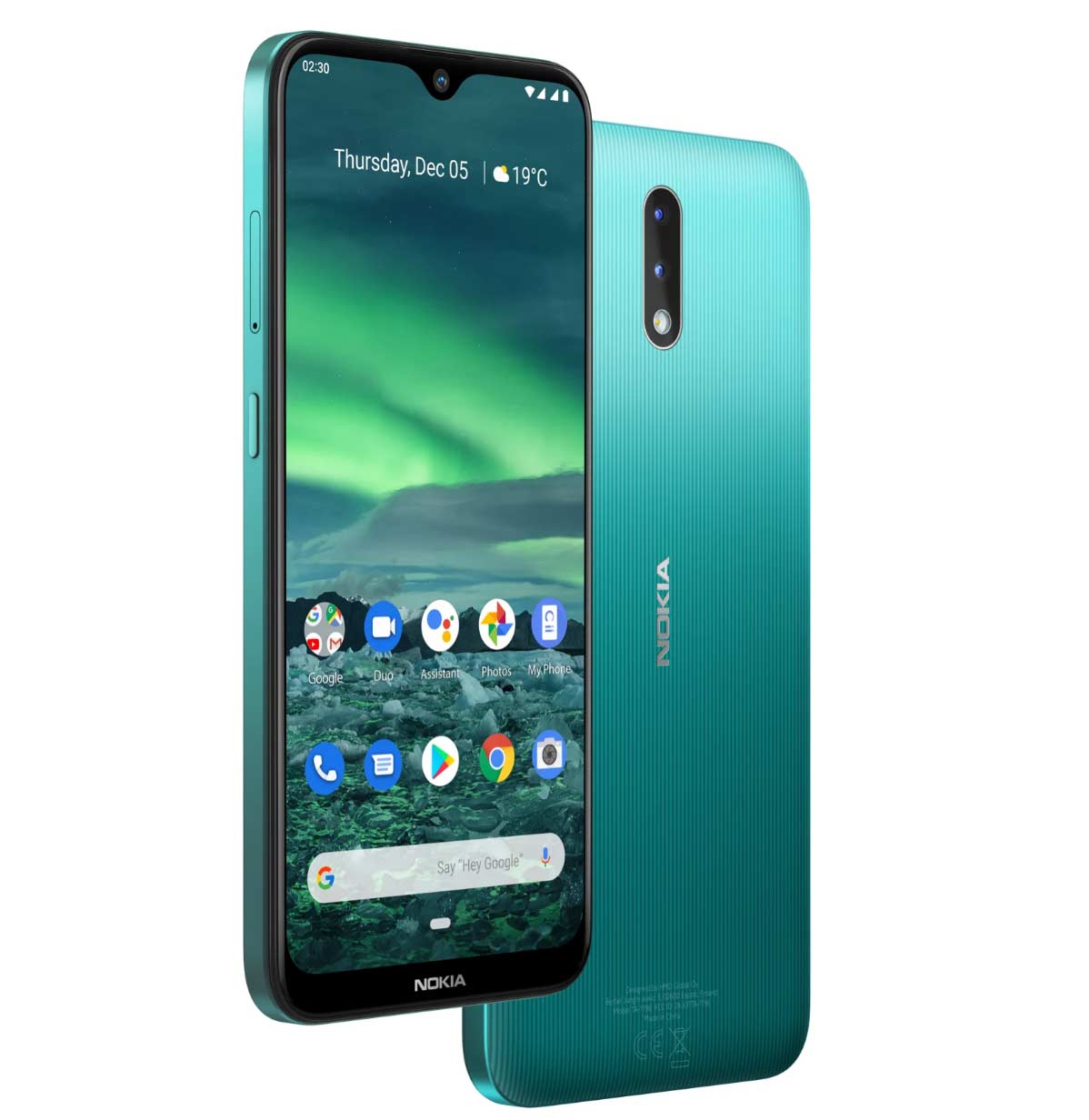 Some other key features of the Nokia 2.3 include a 6.2-inch display, a dual-camera setup, and a 4,000mAh battery. The display is large and immersive, making it ideal for watching movies or reading e-books. The dual-camera setup allows you to take high-quality photos, and the battery life ensures that you can use your phone for extended periods without having to worry about running out of juice.
The Nokia 2.3 is a great phone for those who need a larger display or want to take better photos. If you're a fan of stock Android, then this phone is definitely worth considering.
Nokia 7.2
The Nokia 7.2 is the most premium smartphone on this list. It comes with high-end specs and features that make it a true flagship device. The design of the phone is sleek and modern, featuring a large 6.3-inch display with HDR10 support.
The Nokia 7.2 also comes with a triple-camera setup at the back, complete with a 48-megapixel primary sensor, an ultra-wide-angle lens, and a depth sensor. The camera performance is excellent, capturing sharp and colorful photos even in low-light environments. The phone is also powered by a Snapdragon 660 processor, ensuring that it can handle even the most demanding apps and games.
If you're looking for a high-end smartphone that delivers on performance, design, and camera quality, then the Nokia 7.2 is an excellent option to consider. It's perfect for those who demand the very best from their smartphone and are willing to pay for it.
Tips and Ideas
No matter which Nokia smartphone you choose, there are a few tips and ideas that can help you get the most out of it. Here are some things to keep in mind:
Customize your home screen
By default, all Nokia smartphones come with a standard home screen layout. However, you can customize it to suit your preferences. For example, you can add widgets of your favorite apps, change the theme, or rearrange the icons. To do this, long-press on the home screen and select "Home settings."
Use Google Assistant
All Nokia smartphones come with Google Assistant, a virtual assistant that can help you with a variety of tasks. You can use Google Assistant to set reminders, make calls, send texts, or even control smart home devices. To use Google Assistant, simply say "Hey Google" or long-press the home button.
Install a launcher
If you're not a fan of the default home screen, you can install a different launcher. Launchers are apps that allow you to customize your home screen, add new features, and change the layout. Some popular launchers include Nova Launcher, Microsoft Launcher, and Action Launcher.
Delete unused apps
Nokia smartphones come with a variety of pre-installed apps. While some of these apps can be useful, others are just bloatware. To free up space and improve performance, you can delete these unused apps. To do this, go to "Settings," select "Apps & notifications," and then choose the app you want to delete.
How to
How to take a screenshot
Taking a screenshot on a Nokia smartphone is easy. Simply press the Volume Down button and the Power button at the same time. The screenshot will be saved in the Photos app in the "Screenshots" folder.
How to enable dark mode
Dark mode is a feature that changes the colors of the UI to use darker tones. This is useful for reducing eye strain and conserving battery life. To enable dark mode on a Nokia smartphone, go to "Settings," select "Display," and then choose "Dark theme."
How to clear app cache
Over time, apps can accumulate cache, which can take up valuable storage space. To clear app cache on a Nokia smartphone, go to "Settings," select "Apps & notifications," and then choose the app you want to clear cache for. Select "Storage & cache" and then choose "Clear cache."
Nokia smartphones are an excellent choice for those who want high-quality specs at an affordable price. Whether you choose the Nokia 1, Nokia 2.3, or Nokia 7.2, you'll be getting a phone that's optimized for performance and usability. Use our tips and ideas to make the most out of your smartphone, and try our "how to" guides for some useful tricks. With a Nokia smartphone in your pocket, you'll be able to stay connected and entertained wherever you go.
If you are searching about Latest Nokia phones | Our best Android phones 2019 | Nokia phones you've visit to the right place. We have 7 Images about Latest Nokia phones | Our best Android phones 2019 | Nokia phones like Nokia's Android One phones offer some enticing features for under $170, Nokia 1 Android Oreo (Go Edition) smartphone with 4.5-inch display, 4G and also Latest Nokia phones | Our best Android phones 2019 | Nokia phones. Here it is:
Latest Nokia Phones | Our Best Android Phones 2019 | Nokia Phones
www.nokia.com
New Nokia Phones 2018: Everything You Need To Know
www.trustedreviews.com
phones arrives trustedreviews mwc
Nokia Android Lollipop Phone Rendered By Designer Chacko T Kalacherry
www.gsmdome.com
nokia android phone chacko rendered designer lollipop gsmdome
Nokia 1 Android Oreo (Go Edition) Smartphone With 4.5-inch Display, 4G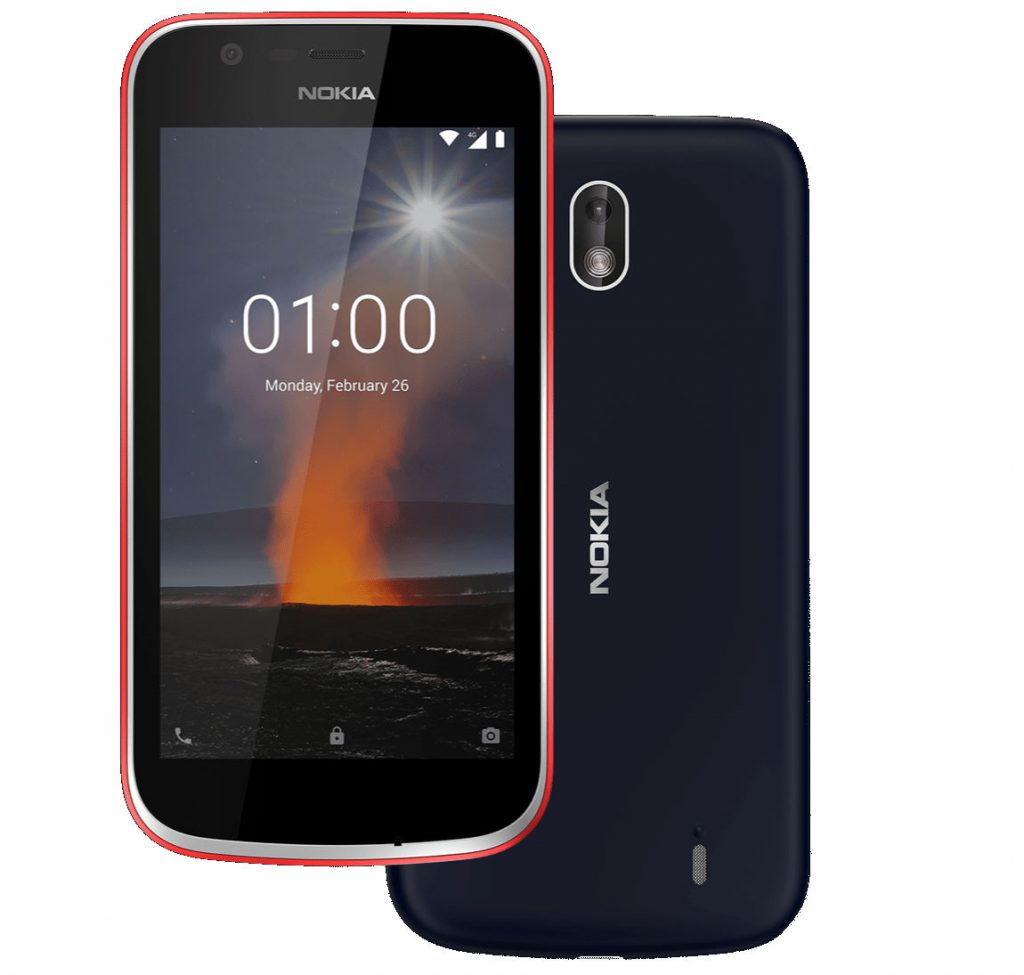 www.fonearena.com
nokia android go 4g price smartphone announced oreo edition
Nokia 2.3 Stock Android Phone Released In USA For $129 – SlashGear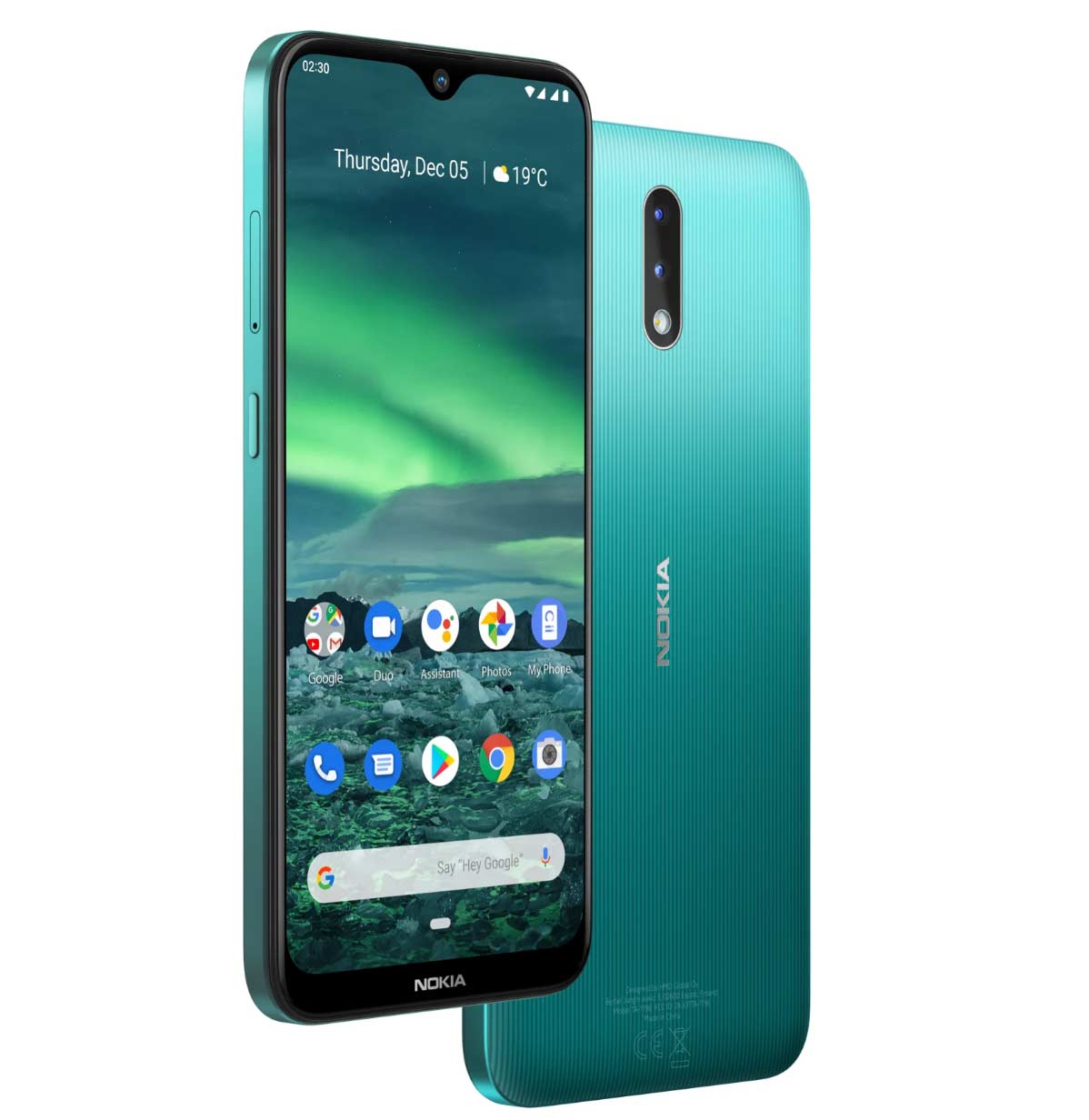 www.slashgear.com
nokia android phone usa released c1 noticed just smartphones price slashgear doesn logo nokiamob
Nokia's Android One Phones Offer Some Enticing Features For Under $170
www.techspot.com
3gb 1149 fonctions accessible nombreuses fekete frontandback inteligencia 16gb 2gb enticing features diamu mwc2019 cada techspot francemobiles gadgetsin qore tekgenius
Nokia Launched It's New Android Phones In The Indian Market | Review It
reviewitnerd.com
Nokia android go 4g price smartphone announced oreo edition. Nokia launched it's new android phones in the indian market. Nokia android phone chacko rendered designer lollipop gsmdome