Are you looking to take your automotive marketing to the next level in 2021? Look no further than these cutting-edge trends and strategies that are sure to make your digital marketing efforts a success.
Optimize Your Online Presence
The first step in modern automotive marketing is to optimize your online presence. With more and more customers researching and purchasing vehicles online, it's crucial that your website and social media channels are user-friendly and easily accessible. Utilize website design best practices to create a sleek, visually stunning design that is optimized for mobile users. Social media is also a key component of online optimization – make sure that you are active on relevant platforms and engage with your followers on a regular basis.
Personalize Your Marketing Efforts
A key trend in automotive marketing for 2021 is personalization. Customers don't want to feel like just another number – they want to feel like their buying experience is tailored to their unique needs and preferences. Utilize data and analytics to better understand your customers and create personalized marketing efforts, such as targeted email campaigns and personalized recommendations.
Invest in Video Marketing
Video marketing is on the rise in the automotive industry, and it's not hard to see why. With the ability to showcase the features and benefits of your vehicles in a dynamic, engaging way, video marketing is a powerful tool for attracting new customers and building brand loyalty. Consider investing in high-quality videos that showcase the features of your vehicles and the customer experience at your dealership.
Utilize Email Marketing
Email marketing is a tried-and-true tactic in the digital marketing world, and it remains a valuable tool for the automotive industry as well. Consider implementing automated email campaigns to nurture leads and keep your brand top-of-mind with customers. Personalization is key here as well – make sure that your emails are tailored to your customers' interests and preferences.
Implement Social Media Advertising
Social media advertising is a powerful tool for reaching new customers and driving sales. Platforms like Facebook and Instagram allow for highly targeted ads that can be tailored to specific demographics and interests. Consider investing in social media advertising to reach new customers and drive traffic to your website or dealership.
Capture and Utilize Customer Data
Finally, one of the most important trends in automotive marketing for 2021 is the capture and utilization of customer data. By capturing and analyzing data related to customer behavior and preferences, you can tailor your marketing efforts to better meet their needs and drive sales. Consider implementing data capture tools and analytics platforms to better understand your customers and create personalized marketing campaigns.
By utilizing these cutting-edge trends and strategies, you can take your automotive marketing to the next level and drive real results for your dealership. Whether you're focused on website optimization, personalized marketing efforts, video marketing, email marketing, social media advertising or data capture and analysis, there are plenty of tools and tactics available to help you succeed.
If you are looking for Automotive Marketing Trends And Strategies To Adopt in 2021 you've came to the right page. We have 7 Pics about Automotive Marketing Trends And Strategies To Adopt in 2021 like Digital Marketing For Car Dealers, Automotive CRM Email Marketing – RP Copywriting and also Automotive Marketing Strategies | Advertising | Branding | CMOco. Here it is:
Automotive Marketing Trends And Strategies To Adopt In 2021
recurpost.com
strategies
Automotive Marketing Strategies | Advertising | Branding | CMOco
cmoco.com
strategic
Digital Marketing For Car Dealers
ironliondesign.blogspot.com
examples
Automotive CRM Email Marketing – RP Copywriting
rpcopywriting.com
automotive marketing crm email digital program sell cars
Automotive Marketing Online Agencies – Digital Marketing And
wsm.v5.wsmstage.com
agencies
Global Automotive Marketing Software Market Size, Demand, Growth, Share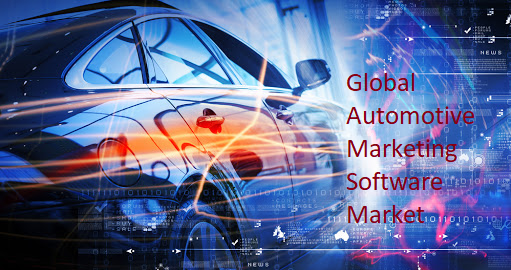 pmrpressrelease.com
global demand
Automotive Software Advances Bring The Industry Closer To Autonomy
www.electronicdesign.com
Automotive marketing crm email digital program sell cars. Digital marketing for car dealers. Automotive marketing strategies